Search
Yuru Camp△ Movie English Subbed and Dubbed
Description
The anime film will feature the familiar characters from the franchise now grown up, and reuniting to construct a campsite.
Genres:
Alternative Names
Laid-Back Camp: The Movie; 映画 ゆるキャン△, Eiga Yurukyan△ Movie
Type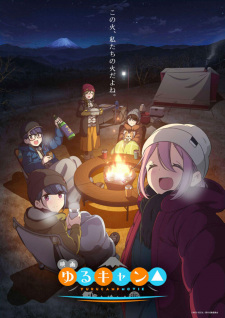 Episode List
Select Yuru Camp△ Movie English Dubbed Episodes in high quality for free. choose your desire episode number below.