Search
Youkai Watch♪ (2021) English Subbed and Dubbed
Description
New series following the original series' main characters: fifth-grader Keita (Nate in the English version), ghost butler Whisper, and popular Yo-kai like Jibanyan and Komasan along with unique and returning Yo-kai.
Genres:
Alternative Names
妖怪ウォッチ♪ ; ようかいウォッチ♪ ; Yo-kai Watch ; Yokai Watch
Type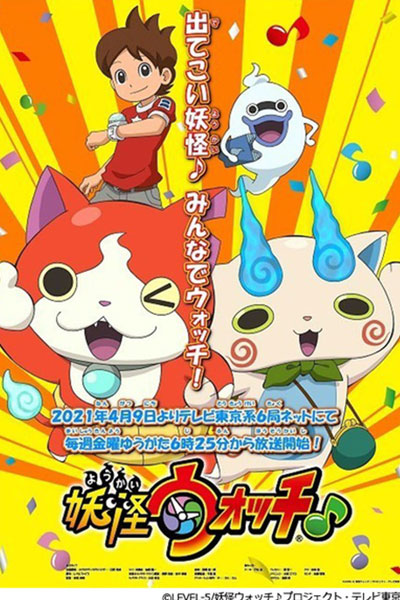 Episode List
Select Youkai Watch♪ (2021) English Dubbed Episodes in high quality for free. choose your desire episode number below.
No available episodes as of yet.