Search
Sword Art Online: Progressive Movie - Kuraki Yuuyami no Scherzo English Subbed and Dubbed
Description
After vanquishing another boss and stepping through the gates of the fifth floor, the misfit duo Kazuto "Kirito" Kirigaya and Asuna Yuuki are greeted with a beautiful landscape of crumbling ruins and catacombs steeped in mystery. This idyllic adventure is short-lived, however. Tensions between the Dragon's Knights Brigade and the Aincrad Liberation Squad—the two leading guilds focused on clearing Sword Art Online—continue to rise and threaten the fragile stability of the frontline raiding group. Kirito and Asuna are forced to act quickly, making a desperate gamble and gathering a small number of allies for a dangerous mission. As a result, Asuna and Misumi "Mito" Tozawa must come to terms with their relationship after the near-tragedy that forced them apart on the first floor.
Genres:
Alternative Names
Sword Art Online: Progressive - Scherzo of Deep Night; 劇場版 ソードアート・オンライン -プログレッシブ- 冥き夕闇のスケルツォ
Type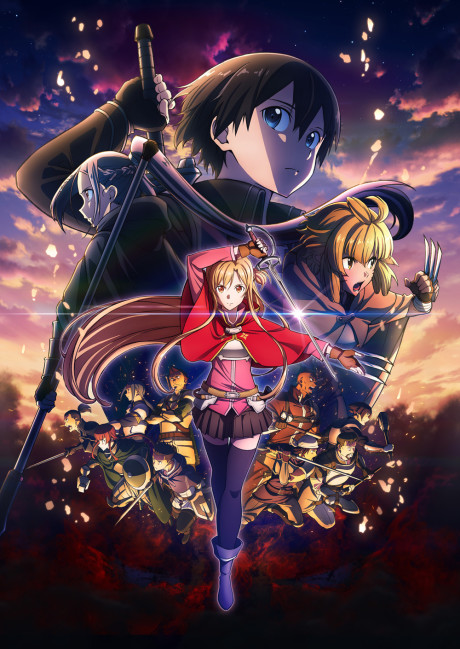 Episode List
Select Sword Art Online: Progressive Movie - Kuraki Yuuyami no Scherzo English Dubbed Episodes in high quality for free. choose your desire episode number below.
No available episodes as of yet.