Search
Psycho-Pass: Sinners of the System Case.3 - Onshuu no Kanata ni__(Dub) English Subbed and Dubbed
Description
Shinya Kougami continues to wander the Southeast Asian Union (SEAUn) away from the eyes of the Sibyl System in Japan. While traveling through the Tibet-Himalayan Alliance Kingdom, Kougami encounters Guillermo Garcia—commander of a paramilitary group attempting to unite the local factions and bring peace to the war-torn nation. Wary of joining another mercenary group, Kougami declines to join his cause, but agrees to be driven to the nearby Tibetan capital by one of Garcia's men. However, Kougami's plan to remain uninvolved is short-lived when a bus of refugees are ambushed by armed guerrillas. Among them is a half-Japanese, half-Tibetan girl named Tenzing Wangchuck. Impressed with Kougami's fighting prowess as he single-handedly takes the attackers out, Wangchuck requests him to teach her how to fight so she can take revenge against the warlord who murdered her family. Knowing first-hand that there is no turning back to the person you were once you take a human life, Kougami is initially reluctant to accept her request. But faced with the girl's desire for vengeance that mirrors the haunting abyss inside his own heart, will he train her?
Genres:
Alternative Names
Psycho-Pass: Sinners of the System Case.3 - On the Other Side of Love and Hate, PSYCHO-PASS サイコパス Sinners of the System Case.3「恩讐の彼方に__」
Type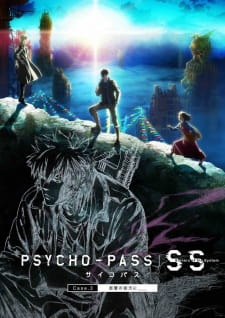 Episode List
Select Psycho-Pass: Sinners of the System Case.3 - Onshuu no Kanata ni__(Dub) English Dubbed Episodes in high quality for free. choose your desire episode number below.
No available episodes as of yet.