Search
Kawagoe Boys Sing English Subbed and Dubbed
Description
The story is about the Kawagoe School Boys Choir Club and their instructor, a former orchestra conductor named Haruo Hibiki. The club members' personalities clash, but Haruo helps them grow together through singing, as they aim for the nationals of the Boys Choir contest.
Genres:
Alternative Names
川越ボーイズ・シング
Type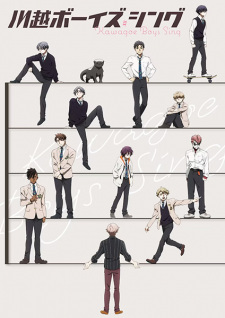 Episode List
Select Kawagoe Boys Sing English Dubbed Episodes in high quality for free. choose your desire episode number below.
No available episodes as of yet.