Search
Detective Conan: Love Story at Police Headquarters - Wedding Eve English Subbed and Dubbed
Description
The special contains the footage from episodes featuring Takagi and Sato, with a new narration from Conan and re-recorded line of Takagi and Sato. In the end scene, Sato is preparing herself as the bride as Yumi approach her. Meanwhile, Takagi is waiting outside. Those scenes are leading to the events in The Bride of Halloween.
Genres:
Alternative Names
本庁の刑事恋物語~結婚前夜~, Mentantei Conan: Honchou no Keiji Koi Monogatari - Kekkon Zenya
Type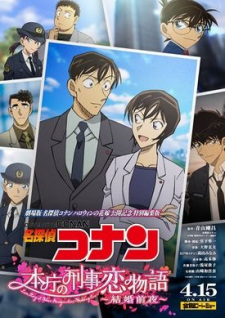 Episode List
Select Detective Conan: Love Story at Police Headquarters - Wedding Eve English Dubbed Episodes in high quality for free. choose your desire episode number below.