Search
Youth under the backboard English Subbed and Dubbed
Description
The protagonist, Lin Ling, was filled with guilt and unable to forgive himself because his best friend was injured in the final game of the junior high school league and bid farewell to basketball. After entering high school, although Lin Ling still loved basketball, he only wanted to play on the street court and no longer wanted to stand on the court. Later, in the freshman competition, Lin Ling tried his best to defeat the "old enemy" that he and his best friends failed to defeat in the "last competition", but still failed miserably, and Lin Ling was about to collapse. With the help of friends, teammates and "old enemies", Lin Ling realized his immense love for basketball. With the encouragement of his best friends, Lin Ling finally regained his confidence and joined the school team. With his best friend's dream, Lin Ling embarked on a journey with his friends. The journey to the National High School League.
Genres:
Alternative Names
篮板下的青春
Type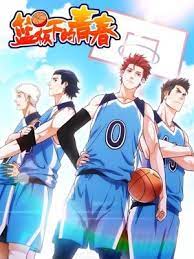 Episode List
Select Youth under the backboard English Dubbed Episodes in high quality for free. choose your desire episode number below.
No available episodes as of yet.