Search
Vinland Saga Season 2 (Dub) English Subbed and Dubbed
Description
A new millennium begins in the southern part of the Jutland peninsula in Denmark. Thorfin was bought by the landowner Ketil as a "slave" and engaged in land reclamation work on his farm. Thorfinn meets a young man there, Einar, who was also a slave like him. The encounter of Einar led Thorfinn to face the sins he had committed and began to find meaning in life. On the other hand, Canute, who became the King of England, attempted to extend his territory for the establishment of "the promised land." This is "The Story of a True Warrior (Saga)." "The story of Atonement and Salvation (Saga)" that lies beyond the prologue.
Genres:
Alternative Names
ヴィンランド・サガ SEASON2
Type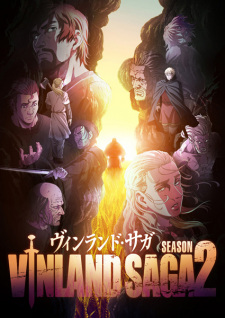 Episode List
Select Vinland Saga Season 2 (Dub) English Dubbed Episodes in high quality for free. choose your desire episode number below.
No available episodes as of yet.