Search
The Legend of Heroes: Sen no Kiseki - Northern War (Dub) English Subbed and Dubbed
Description
Septian Calendar Year 1205. Lavi was born in North Ambria, the poorest region in the northwestern Zemuria. She enlists in the Northern Jaegers, the largest in the continent, to protect her hometown and distinguish herself from her grandfather Vlad, who was once a hero but betrayed North Ambria. Her devotion to her missions often earned her violations of regulations, and one day, she is ordered to assemble a platoon with Martin, Iseria, and Talion for an impossible spy mission to Erebonia to gather information on the "Imperial Hero" a mysterious threat to North Ambria.
Genres:
Alternative Names
The Legend of Heroes: Trails of Cold Steel - Northern War, The Legend of Heroes 閃の軌跡 Northern War
Type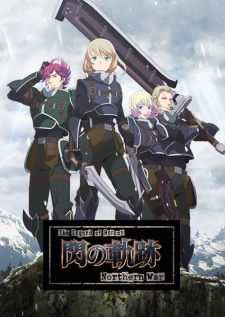 Episode List
Select The Legend of Heroes: Sen no Kiseki - Northern War (Dub) English Dubbed Episodes in high quality for free. choose your desire episode number below.
No available episodes as of yet.