Search
Osomatsu-san: Tamashii no Takoyaki Party to Densetsu no Otomarikai English Subbed and Dubbed
Description
Second of two new anime installments commemorating the anime's sixth anniversary, which will screen in theaters in Japan on a limited basis in 2023.
Genres:
Alternative Names
おそ松さん~魂のたこ焼きパーティーと伝説のお泊り会~, Osomatsu-san - The Spirit Takoyaki Party and the Legendary Sleepover
Type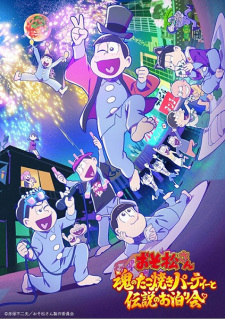 Episode List
Select Osomatsu-san: Tamashii no Takoyaki Party to Densetsu no Otomarikai English Dubbed Episodes in high quality for free. choose your desire episode number below.
No available episodes as of yet.