Search
I Am the King English Subbed and Dubbed
Description
In order to return to his hometown, the Earth, Gao Miao the traverser, journeys through the IP worlds of novels, comics, movies, etc. Experiencing a variety of different lives, getting to know a bunch of beautiful women, and beating up strong enemies.
Genres:
Alternative Names
I Am the King Who Will Defeat All of the World, Đánh Bại Chư Thiên, ข้าคือราชาผู้ที่จะสยบโลกานับหมื่น แปลไทย ตอนที่, 打爆诸天, 映画に転生していいですか?, Dominate All Realms
Type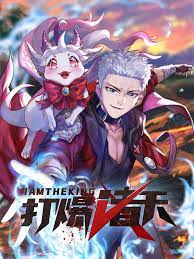 Episode List
Select I Am the King English Dubbed Episodes in high quality for free. choose your desire episode number below.
No available episodes as of yet.